PEP Trade High ATR Master List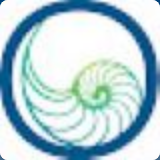 Prime Entry Profits (PEP) by Leslie Kirkland -- PEPTrades.com -- PEP Stocks have at least 2% ATR or higher, good OI and at least .40 Delta.
Rank:

20

Followers:

78

Votes:

483

Years Member:

3

Last Update:

21 March 2019, 9:30

Categories:

Chart Patterns
Trend Analysis
Day Trading
Masterlist for PEPTrades.com
AAL - American Airlines Group Inc.
AAPL - Apple, Inc.
ABBV - AbbVie Inc.
AIG - American Intl Group, Inc.
AMD - Advanced Micro Devices, Inc.
AMZN Amazon
ANF - Abercrombie & Fitch Co.
ATVI
AVGO - Broadcom Inc.
BA - Boeing Co.
This information is presented for education purposes only. StockCharts.com is not responsible for any comments, advice, or annotations presented on this page. Please review our Terms of Service for more details.